Bedford Ql 3 Ton
Unit Card: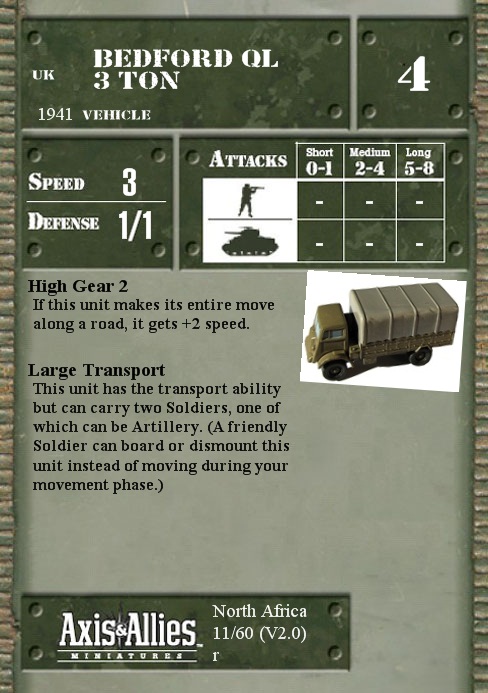 Set - Rarity - Number
North Africa - Rare - 11/60
History
The Bedford QL was a series of trucks, manufactured by Bedford Vehicles, for use by the British Armed Forces in the Second World War. It was in production from 1941 to 1945 and was Bedford's first vehicle series built for the military.
The Bedford QLD was the GS (general service) cargo truck version of the QL series of truck.
Reviews:
Plastic Figure Notes:
page revision: 2, last edited: 07 Nov 2014 00:39