Galicia
---
Allied Nations
---
Axis Nations
---
Neutral Nations/Installations
---
Sets
Unit Card: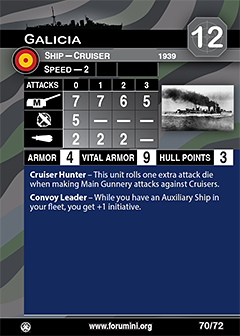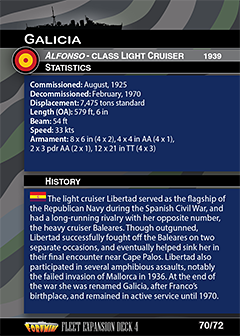 Set - Rarity - Number
All Hands on Deck - N/A- 70/72
History:
Principe Alfonso conveyed King Alfonso XIII on several foreign tours in the late 1920s and in 1931 took him to exile in Italy. During the Spanish Civil War she served in the Spanish Republican Navy and was interned in Bizerte at the end of the conflict. She returned to Spain in 1939 and was renamed Galicia.
Reviews:
page revision: 1, last edited: 24 Mar 2016 23:30