Greece (WAS)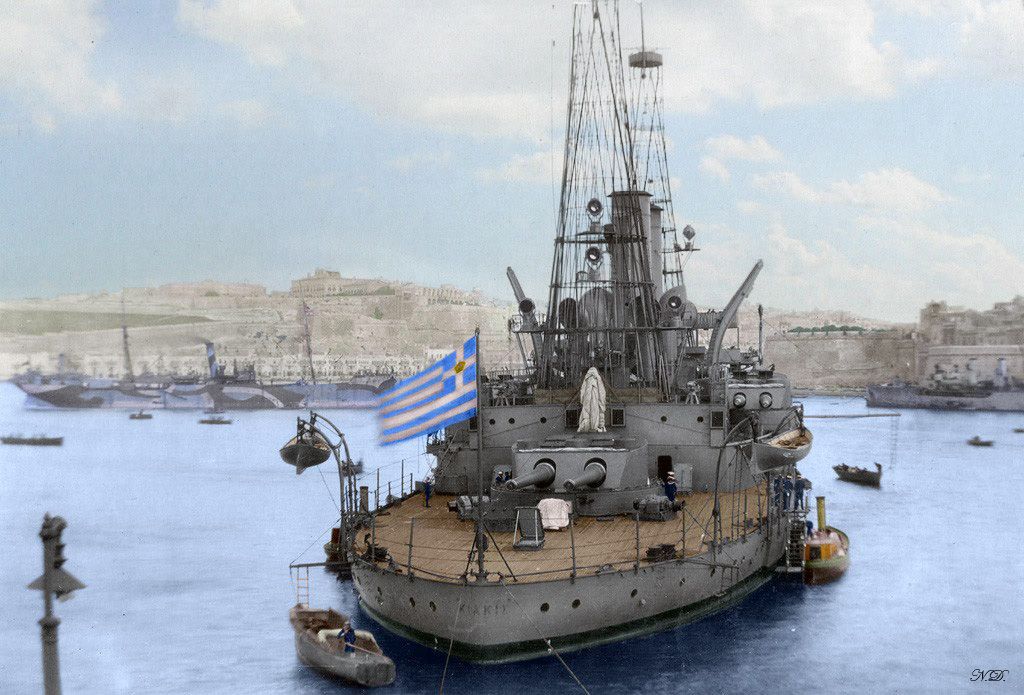 ---
Allied Nations
---
Axis Nations
---
Neutral Nations/Installations
---
Sets
History:
In 1938, Greece ordered four modern Greyhound class destroyers in British shipyards, making a serious step towards modernization. The outbreak of war in Europe, however, allowed only two to be delivered. Greece entered World War II with a navy consisting of 2 battleships, 1 armoured cruiser, 14 destroyers, and six submarines.
During the Greco-Italian War, the Navy took over convoy escort missions in the Ionian Sea and even embarked on three raids against the Italian supply convoys in the Strait of Otranto. The most important role was given to the submarines, which although obsolete, managed to sink several Italian cargo ships in the Adriatic.
But when Nazi Germany attacked Greece, the RHN suffered heavily at the hands of the Luftwaffe, with 25 ships, including the old battleship, now artillery training ship, Kilkis and the hulk of her sister Lemnos, lost within a few days in April 1941. It was then decided to shift the remaining fleet (one cruiser – the famous Georgios Averof – three destroyers and five submarines) to the join up with the British Mediterranean Fleet at Alexandria.
As the war progressed, the number of Hellenic Royal Navy vessels increased after the concession of several destroyers and submarines by the British Royal Navy. The most notable aspects of the Hellenic Royal Navy's participation in World War II include the operations of the destroyer Vassilissa Olga which, until sunk in Leros on September 23, 1943, was the most successful Allied destroyer in the Mediterranean Sea; the participation of two destroyers in Operation Overlord; and the story of the destroyer Adrias, which while operating close to the coast of Kalymnos in October 1943 hit a mine, resulting in the loss of the vessel's prow, while blowing the two-gun forward turret over the bridge. After some minor repairs at Gümüşlük Bay in Turkey the Adrias managed to return to Alexandria in a 400-mile (640 km) trip, even though all the forepart of the ship, up to the bridge, was missing.
Battleships:
Heavy Cruisers:
Light Cruisers:
Destroyers:
Submarines:
Fighters:
Patrol Bombers:
Stat Table:
page revision: 12, last edited: 08 Jul 2020 13:59