New Zealand Commander
Unit Card: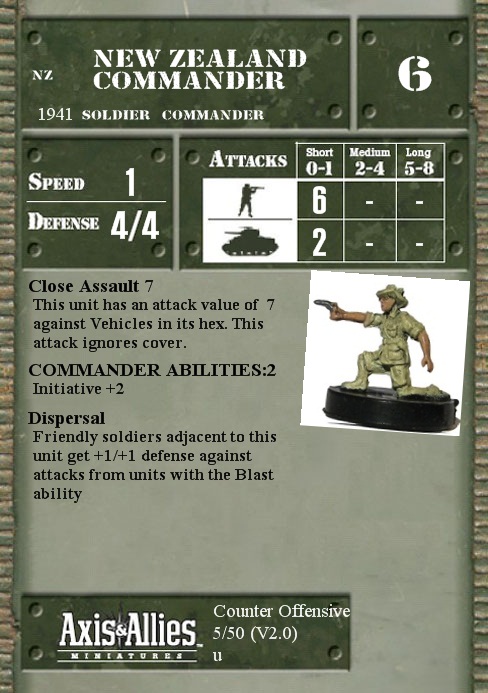 Soldier - Commander
1941
6pts
Speed: 1
Defense: 4/4
AI: 6,-,-
AV: 2,-,-
SA - Close Assault 7
Commander Abilities:
Initiative +2
Dispersal
Set - Rarity - Number
Counter Offensive, Uncommon, 5/50
Historical Background:
New Zealand's strategy was inevitably Europe-focused, for the Commonwealth effort was concentrated there. The potential danger presented by militaristic Japan in the Pacific was not ignored, but Japan had stood aside from the conflict for the time being. Since New Zealand's defence against Japan was believed to rest on British capacity to send a battle fleet to the major naval base at Singapore, New Zealand's security against Japan ultimately rested on the outcome of the conflict in Europe.
Reviews:
Plastic Figure Notes:
page revision: 5, last edited: 12 Nov 2014 17:09