Re.2001 Falco II
Unit Card: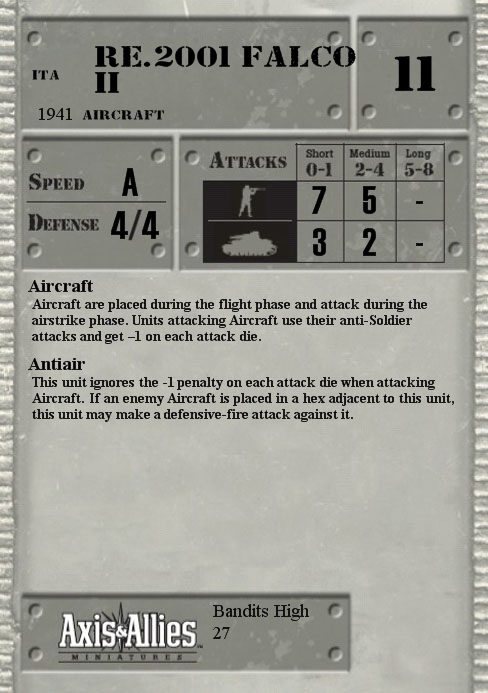 Set - Rarity - Number
Bandits High - 27/31
Historical Background:
The Reggiane Re.2001 Falco II was an Italian fighter aircraft, serving in the Regia Aeronautica (Italian Air Force) during World War II. A contemporary of the renowned Macchi C.202, the production of this type was to be limited to only 252, but it was a flexible design that proved to be able to undertake a number of roles. Thanks to its maneuverability it could dogfight with more powerful opponents like the Supermarine Spitfire. The Re.2001 became the basis of a later, more formidable fighter, the Re.2005.
- Source Wikipedia
Reviews:
Plastic Figure Notes:
This is an Axis and Allies Air Force Miniature model. They are not the same scale as the planes in AAM but are the same scale as the tanks. The models are all very detailed and well painted.
page revision: 1, last edited: 03 Dec 2014 17:52