Stug III ausf. D
Unit Card: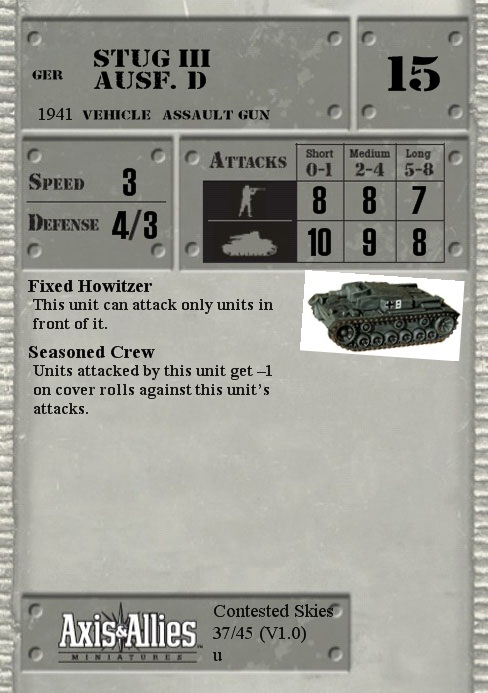 Set - Rarity - Number
Contested Skies - Uncommon - 37/45
39-45 - Uncommon - 48/60
Historical Background:
Reviews:
Akela152
OK this unit is not really good against T-34/76 but that is not what you want it to be. See this unit as an anti-infantry tank. It should be able to destroy any ATGs with one shot and disrupt any regular Infantry. Ironically, at 8 dices , you could also consider it to attack airplane although I am not comfortable switch that as it would not be realistic. A very nice combo is to pair several of these with the Panzer III Ausf. N Commander
Plastic Figure Notes:
Rescaled StuG III Ausf. D from the 1939-1945 set (top, bottom)
compared to the original from the Contested Skies set.
page revision: 4, last edited: 02 Dec 2014 17:44