Type 87 Armored Car
Unit Card: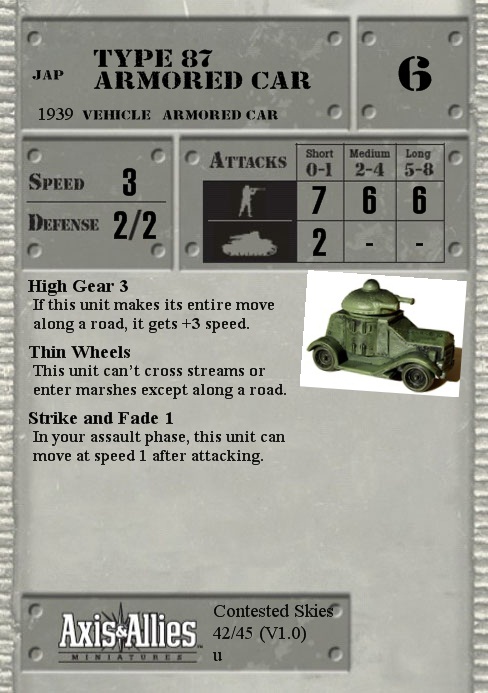 Set - Rarity - Number
Contested Skies - Uncommon - 42/45
Historical Background:
This armored car designed started from the British 6-wheeled Vickers-Crossley Mk I acquired in 1927. It was armed with 2 × 7.7 mm Vickers .303 machine guns and was produced between 1927 and 1929. They performed adequately in built-up areas in a crowd-control role but their narrow-gauge tires did not suit cross-country travel.
Reviews:
Anonymous
Fairly decent unit for hunting infantry however I wouldn't advise to use as a long term investment
Plastic Figure Notes:
page revision: 4, last edited: 17 Dec 2014 20:42