Universal Carrier
Unit Card: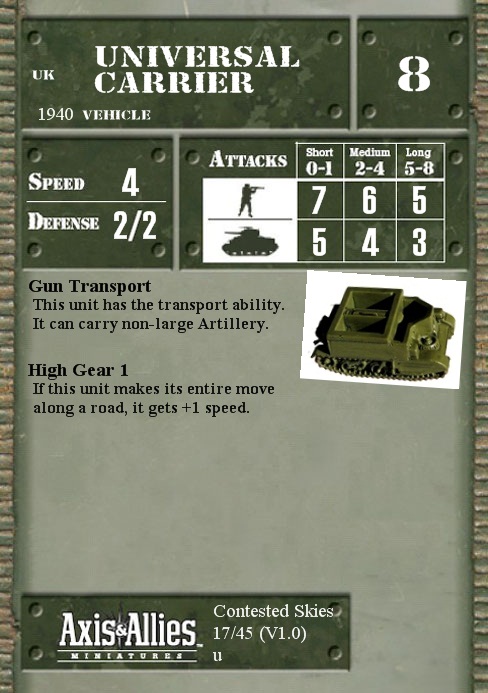 Set - Rarity - Number
Contested Skies - Uncommon - 17/45
Counter Offensive - Uncommon - 10/50
Historical Background:
The Universal Carrier was ubiquitous in all the theatres of war during the Second World War with British and Commonwealth armies;from the war in the East to the occupation of Iceland. Although the theory and policy was that the carrier was a "fire power transport" and the crew would dismount to fight, practice differed.
Reviews:
Akela152
The Commonwealth tracked Jeep! Game wise, Mainly use it like a half-track. It can also harass armoured cars and some early war units. In pure UK builds, it's main use is as a transport.
Plastic Figure Notes:
Rescaled UK Universal Carrier from the Counter Offensive set (top/bottom)
compared to the original from the Contested Skies set.
page revision: 8, last edited: 20 Nov 2014 16:18