Valentine I
Unit Card: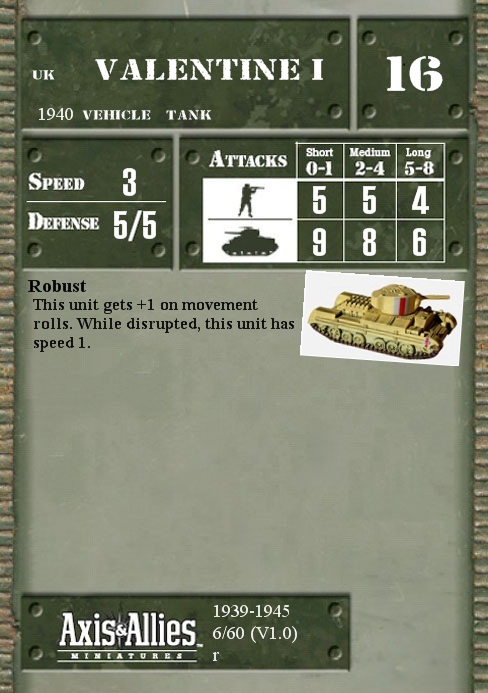 Set - Rarity - Number
1939-1945 - Rare - 06/60
Historical Background:
The Tank, Infantry, Mk III, Valentine was an infantry tank produced in the United Kingdom during the Second World War. More than 8,000 of the type were produced in 11 marks plus various purpose-built variants, accounting for approximately a quarter of wartime British tank production.
The first model of the Valentine, it was not sent out due to problems from rushed production. The tank had riveted hull, was powered by AEC A189 135 hp petrol engine and equipped with a 2 pdr. gun and a coaxial Besa machine gun. Its two-man turret forced the commander to also act as the gun-loader.
Reviews:
Plastic Figure Notes:
page revision: 2, last edited: 20 Nov 2014 15:53